Cyber Security Online Course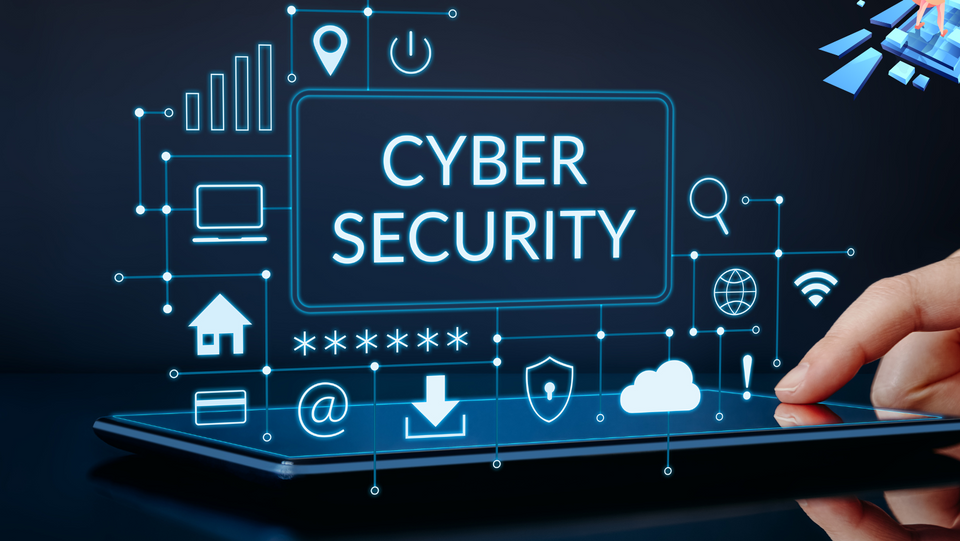 we are happy to start our new online Course in Cyber Security a comprehensive program designed to equip you with the knowledge and skills needed to navigate the ever-evolving landscape of cybersecurity.
About Trainer :
Mr. Shiva is Your Trainer for this course, He is a highly accomplished cybersecurity professional with an impressive 11-year track record in the industry. He is not only an experienced practitioner but also a passionate educator who brings a wealth of practical knowledge and real-world insights to the classroom.
Professional Background:
Mr. Shiva has spent over a decade working in various critical roles within the cybersecurity domain, gaining a deep understanding of the field's nuances and challenges. His extensive industry experience encompasses security operations center (SOC) management, threat intelligence analysis, and digital forensics.
Educational Achievements:
Mr. Shiva holds a master's degree in Cyber Forensics and Information Security, showcasing his commitment to continuous learning and specialization in the cybersecurity discipline. This advanced degree equips him with a comprehensive understanding of the latest cyber threats, digital crime investigation techniques, and information security best practices.
Certifications:
One of the hallmarks of Mr. Shiva's expertise is his dedication to staying at the forefront of the cybersecurity field. He has earned the Azure Security Operations certificate, a prestigious credential that validates his proficiency in securing Microsoft Azure environments. This certification attests to his ability to safeguard cloud-based infrastructures, which are becoming increasingly crucial in modern IT landscapes.
Furthermore, his extensive experience includes proficiency in critical cybersecurity tools such as Cisco Packet Tracer and Wireshark, which he will use to provide hands-on training to course participants.
Mr. Shiva's unique blend of practical experience, academic excellence, and industry-recognized certifications make him an invaluable resource for anyone looking to embark on a journey into the dynamic and critical field of cybersecurity. His commitment to sharing his knowledge and mentorship will undoubtedly provide course participants with the guidance they need to excel in this ever-evolving domain.
Under Mr. Shiva's tutelage, you can expect to gain not only theoretical knowledge but also practical skills that are in high demand in the cybersecurity job market. Don't miss the opportunity to learn from a seasoned expert who is dedicated to empowering the next generation of cybersecurity professionals.
Introduction Video:

Course Syllabus:
Week 1: Fundamentals of Networking
Introduction to Computer Networks
Network Protocols and Topologies
IP Addressing and Subnetting
Security Fundamentals: Firewalls, Encryption, and More
Hands-on Practice with Cisco Packet Tracer and Wireshark
Week 2: Fundamentals of Linux and Lab Setup
Introduction to Linux Operating System
Virtualization with VirtualBox
Introduction to Kali Linux
Setting up a Virtual Lab Environment
Week 3: Defense Security Controls
Endpoint Security & EDR Solutions
Data Loss Prevention (DLP)
Firewalls, APT, Proxy, IDS/IPS
Introduction to SIEM and Vulnerability Scanning
Week 4: Security Operations Center (SOC)
Incident Response Lifecycle
Understanding Cyber Kill Chain and MITRE Framework
Malware Analysis Techniques
Threat Intelligence and Vulnerability Assessment
Week 5: Offensive Security - Ethical Hacking
Ethical Hacking Phases
Metasploit Framework
Windows Hacking and Password Cracking
DDOS Attack, Social Engineering, and Wireless Hacking
Week 6: Web Application Attacks, ISO-27001 & Risk Management, Digital Forensics
Identifying Web Application Vulnerabilities
OWASP Top 10 Attacks
SQL Injection and XSS Attacks
Introduction to ISO/IEC 27001 and Risk Management
Digital Forensics: Disk Imaging, Investigation, and Reporting
Course Details:
Start Date: 11/09/2023
Course Duration: 6 to 8 Weeks
Time: 7.00 AM IST-8.00 AM IST.
Mode: Online Platform
Course Fee : 19,999/- INR
Who Should Attend:
This course is suitable for individuals looking to establish a career in cybersecurity, IT professionals interested in enhancing their security knowledge, and anyone concerned about protecting their digital assets.
Registration:
To register for this course, please click the Registration Link below
for Further details Pls contact
WhatsApp +91961663272
Hand Phone+919042463272
Don't miss this opportunity to learn from a seasoned industry expert like Mr. Shiva and gain valuable insights into the world of cybersecurity.
Secure your spot today and take the first step toward a rewarding career in cybersecurity!