Welcome to Tamilboomi Technologies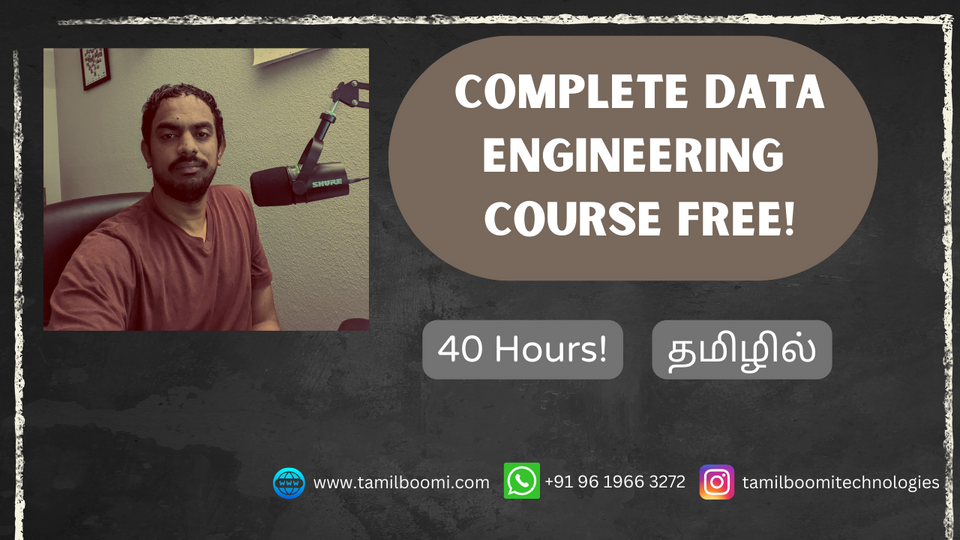 Hey there,
Welcome to tamilboomi. We are a bunch of tech enthusiasts who are interested to share knowledge. We are planning to update Tech related and lifestyle topics on this Site.
We currently taking Data engineering Course on youtube with weekly connect on Saturday evenings (7.30 PM IST). Feel free to connect.