Tamilboomi Weekly Tech Meet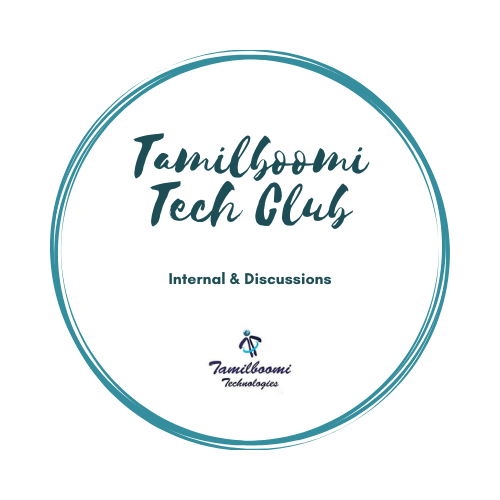 We are conducting a Weekly Tech meeting on Sunday Evening at 7.30 PM IST every week.
You can join live in Google meet or listen to the recordings after that in our podcast.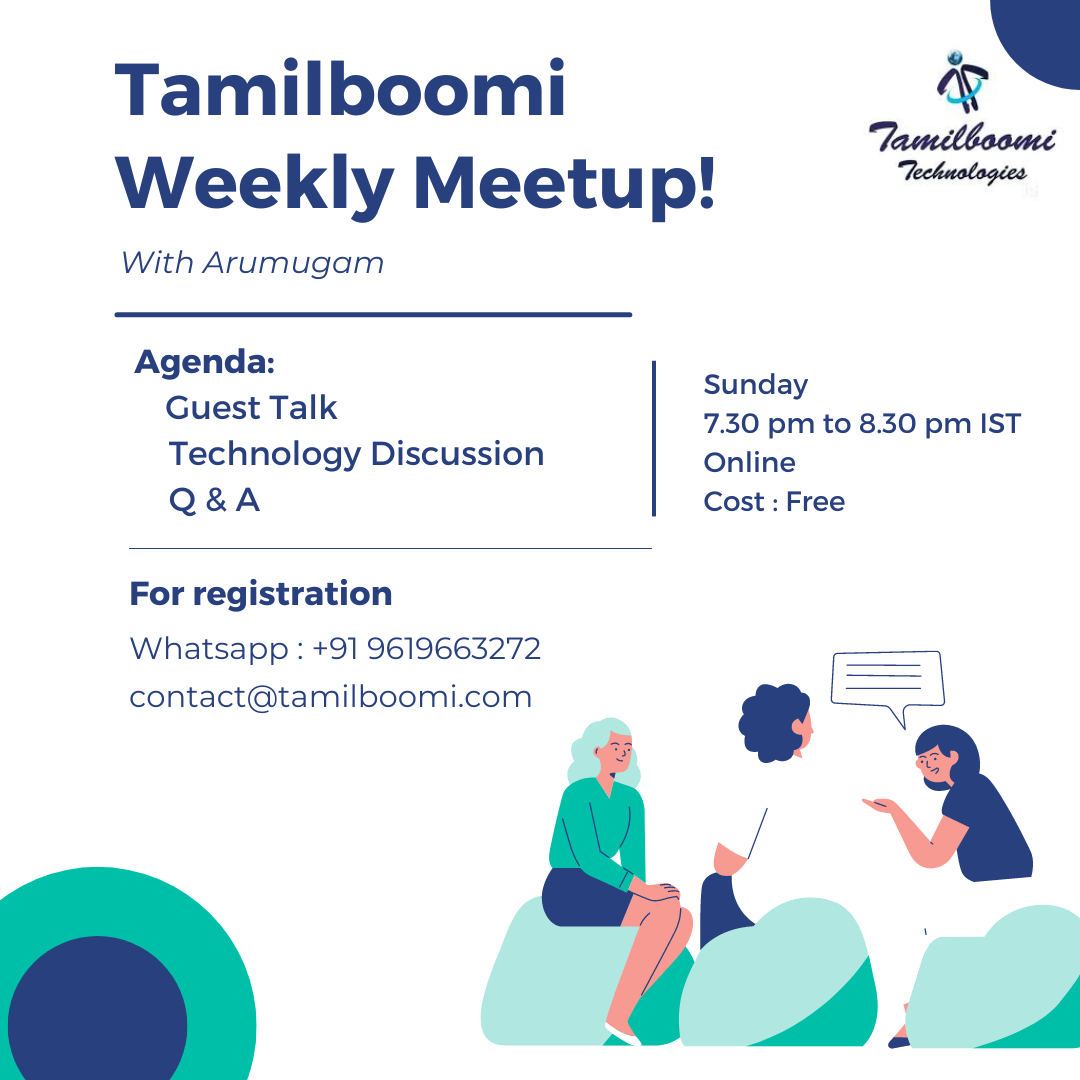 Agenda:
 Guest Talk
 Technology Discussion
 Q & A
You can join the below WhatsApp group to get the latest updates about the live class details and collaborate with others.
Note: We don't spam or send Good Morning messages in this group. Please Avoid spamming & Promotions. Use it to collaborate and meet other like-minded people and grow together.
You can ask questions and answer other questions.
Happy Learning!
This week's Tech Meet Podcast :