Career Opportunities Await You: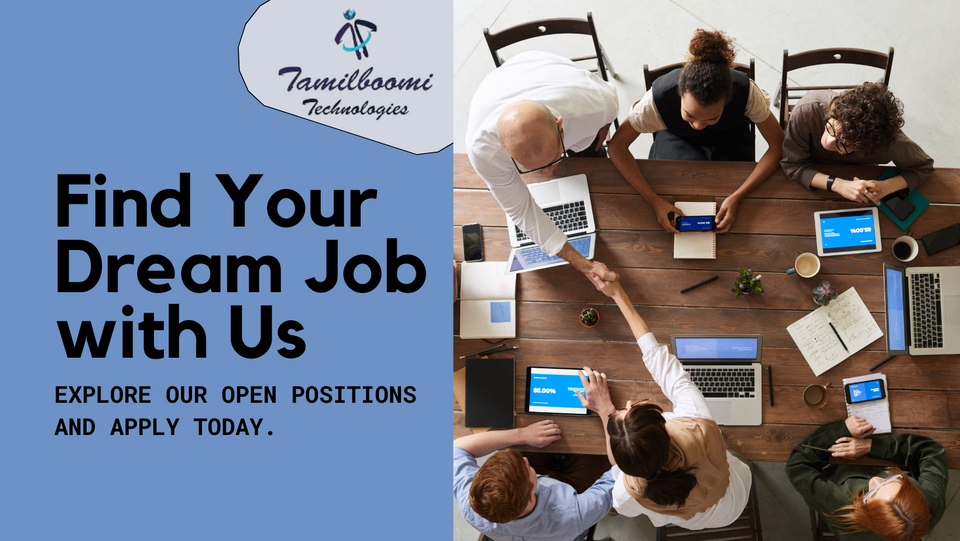 Tamilboomi Hiring For Clients
Are you prepared to embark on an exhilarating career journey? Delve into our present job vacancies and discover the ideal match for your talents and passions. We strive to fulfill diverse job requirements and help our clients find the best candidates for their vacancies.
In the event that a suitable position isn't available at the moment, please feel free to upload your resume. Rest assured, we will reach out to you once we identify the perfect opportunities tailored to your profile.
Current Opening:
Tamilboomi Technologies is seeking a motivated and talented "DataStage -Developer" who meets our requirements.
Position: Full-time (Remote).
Preferred Candidate: 3+ Years of hands-on experience in advanced SQL development, advanced ETL processes, database design, and data visualization.
Bachelor's or Master's degree in Computer Science, Engineering, or a related field.
Strong analytical and problem-solving skills with meticulous attention to detail.
Excellent communication and collaboration skills, with the ability to convey complex technical concepts to non-technical stakeholders.
This will be a full-time job with excellent package.
Location: Remote
If you are interested, Fill out the form and upload your resume. All the best!
-Team Tamilboomi
Reach out to us at:
Mail: laxman@tamilboomi.com
How to Apply:
Explore our Careers page to peruse our current job openings. Applying is simple: just submit your resume, outlining your skills, experiences, and the reasons motivating your desire to join our team.
Join us in shaping the future of technology and innovation. Together, we have the power to create exceptional solutions and make a meaningful impact on the world.